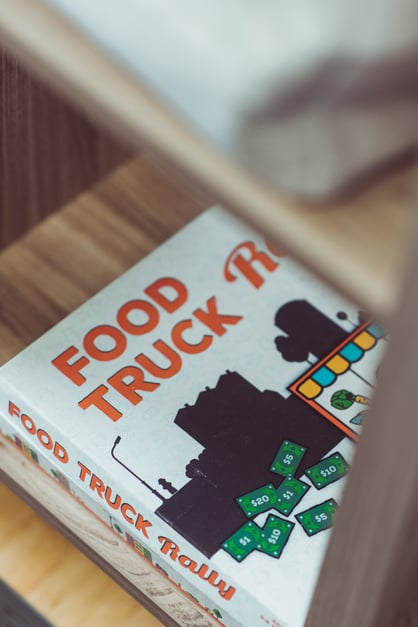 Embrace Your Distinct Story
Craft a visual story that connects.
Your Brand Experience Guide will craft a narrative that's key to keeping your audience engaged and helping you grow your church.
In your Brand Experience Guide, Fishhook will:
Affirm and document your church's brand identity traits
Develop a profile of your target audience
Craft messaging with your target audience in mind
Create a visual identity direction (through mood boarding)
Full Brand Identity Development
Your brand isn't just your logo; it's the experience your audience has with your church.
We help bring your vision to life through functional and beautiful design that unites your congregation and engages your community. Through our strategic branding process, we'll develop a full visual narrative for your church. Additionally, we can create all the elements necessary to successfully implement your brand, including a logo, visual identity guide and branding/identity unveil plan.
All logo files (color, b/w, grayscale, reverse) in the formats you'll need (JPG, EPS, PNG)
Brand identity traits
Target audience profile
Customized Visual Identity Guide (outlines how/where/when to use the logo and all elements, including color, typeface, lock-up, etc.)
Implementation Items - this could include business collateral, first-time guest pieces, signage guides and design, etc.
Unveil Plan (includes ideas, guides, suggestions, worksheets on how to unveil the plan to your community and congregation)


A Method to the Madness
Our Brand Identity Development Process
№ 1
Listen
Our team will worship with your church (online or in person), collect data through community research and host a creative discovery meeting to understand your distinct story. (Get excited … We use crayons, sticky notes and Play-Doh© to add to the fun and celebrate all things great about your church!)
№ 2
Plan
This is where the magic happens! Our team brings what we experienced, heard, felt and observed during the listening phase to the table. We start piecing together everything that makes you distinct, outlining your strengths, audience, brand attributes, visual direction and inspiration for your new brand.
№ 3
Create
Our Visual Designers will go to work crafting and creating your custom visual identity. We create custom moodboards that weave your story together. We'll bring you multiple logo concepts and taglines to choose from. Each concept will be a beautiful, artistic representation of your distinct story, bringing your identity to life and building a bridge to your target audience.
№ 4
Celebrate
Your church now has a new visual narrative. How exciting!! The launch of your brand identity is just as important as the design itself. We'll put together a launch plan with suggested content and hand over everything you'll need to strategically launch your brand to your congregation and community. And, we'll celebrate your dedication and effort!