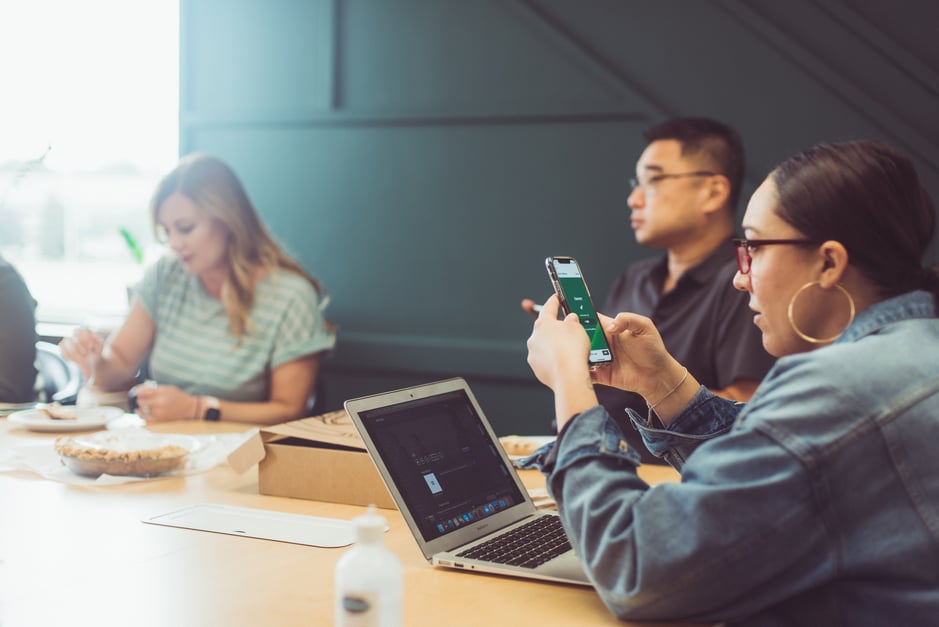 Solutions as Unique as Your Church
Translate your church's distinct story through a personal, creative and authentic website.
Your website is more than a communications tool. It's a ministry tool. Our custom websites are an expression of your church's DNA. Your custom site will become an extension of your ministry -- pointing people to Jesus and helping them take next steps with your church. We combine experience with the latest tools and trends to create a full custom site which includes:
Worship Visit so our team can get to know your church
Strategic navigation/site map development
Content suggestions built for user engagement
Fully custom designed templates
Site organization, programming, development and testing
Website hosting
Training
Combine both templated and custom design elements to create a website built for your distinct ministry.
Our discovery process helps us get to know your church, your target audience and your mission. We'll guide your team through visual appearance, functionality, site organization, content, custom messaging and user engagement. Then, we'll choose a design template that best fits your church, add custom designs to better meet your needs, program and host your site.
Share your distinct story and invite people into a relationship with Jesus through a simple yet robust website.
This isn't just a basic templated website. This website will be built on your unique DNA and mission. Our team will get to know your church on a deep level. We'll ask questions, do research and listen to your ministry goals before choosing a set of design templates that will help you put your best foot forward to engage with your congregation and reach out into your community. We start with the "bones" for your site by choosing a template to work with, but our goal is to make the site come to life with your unique content that tells your church's story.
Get hourly support from our web team!
Our team is always willing to jump in and give support where it's needed. If your church is needing some additional help with managing or evolving your site, we can help through hourly support requests. If a church needs ongoing help, we even offer monthly support retainers at discounted rates.
A Method to the Madness
Our Website Development Process
№ 1
Listen
Our team will worship with your church (online or in person), collect data through community research and host a discovery meeting with your team to understand your distinct story.
№ 2
Plan
We start by brainstorming internally about what we saw, heard, felt and observed during the listening phase. We talk through brand traits, visual direction and create a sitemap and content outline. For custom sites, we also develop audience profiles and give photography and videography direction.
№ 3
Create
This is where we design and program your site! We also work with you to pull together all the content and messaging for the site. And, for custom sites, we'll spend extra time making sure your site is fully integrated with your church management software and other third-party applications.
№ 4
Celebrate
Ta-Da! It's time to launch your site! Confetti, candy and all the celebration emojis from the Fishhook team (and a little surprise in the mail for you!). This phase is all about celebrating your hard work and training your team so you can continue to keep up with the strategy and technology.